Greetings,
The new Antec P150 computer case is now available, and while it is fairly expensive, it is probably the best case you can currently buy. Too bad it is not available (yet) in a black color scheme; currently, it is white and aluminum only.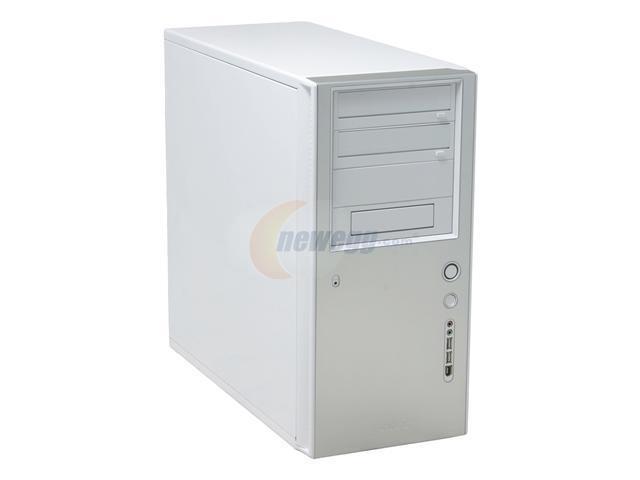 The P150 has a unique built-in hard drive suspension system -- this will quiet whining hard drives as much as possible without causing the drives to become warmer. In fact, the front intake air flow of this case is also excellent -- equal to or better than the Evercase 4252.
The Evercase is quite a bit less expensive, though you have to choose your own power supply (I suggest SeaSonic), and your own case fan (I suggest Nexus/Yate Loon), which will bring the cost up to about $100+/-. It is also available in all black, as well as beige.
Both these cases have 120mm exhaust, and the intakes are good enough to avoid the need fro an intake fan, in almost all situations. They both have their intake grills on the
sides
of the front bezel, so that noise from the inside of the case is diminished.
The Evercase is steel which dampens vibrations well. It has nicely rolled edges, and has optional rubber grommets for the HD, and even the standard HD mounting is helpful at quieting the HD's -- there are small "leaf springs" that hold the HD's.
The Antec P150 is a steel and plastic "sandwich" construction which should be even better at dampening vibrations ans quieting interior noises.
Keep in mind that aluminum cases are much more prone to vibration than are steel, due to the lower stiffness, and neither do they shield RFI or EMF, both of which are present inside the computer.
[Edit: Here's a bargain-priced case that is fundimentally decent, but probably makes some compromises on the details: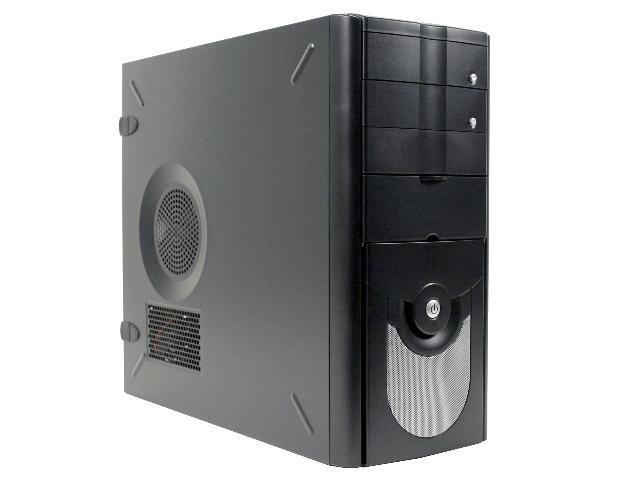 It includes a fairly quiet, decent quality power supply, and a 120mm fan (that probably has to be slowed down to be quiet), and has a very good rear fan grill and has a good intake, too -- all for about $60 shipped.
Last edited by
Neil Blanchard
on Fri Nov 04, 2005 7:12 am, edited 2 times in total.